Dumpster Rental and Junk Removal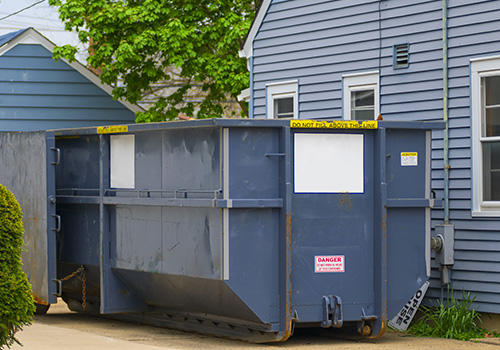 For more than a decade, Desert West Enterprises has been known throughout the region for our exceptional asphalt paving services. Now, we've expanded our business capabilities to also provide customers with dumpster rental and debris removal in Roswell, Chaves County, Acme, Border Hill, and Dexter, NM. Call on us when you have rubbish that needs removal and we'll provide you with the containers and haulage services that make your life simpler.
Dumpster Rentals
There are many reasons you might need a dumpster rental in Roswell, NM. If you're getting rid of debris that isn't accepted by curbside pickup or have a sheer volume of rubbish that's not able to be routinely disposed of, we can help. We rent 12.5 cubic yard dumpsters that are large enough to handle your mess, containing it all safely and conveniently. Just tell us where you want your dumpster placed and when you want it picked up—we'll handle everything.
Junk Removal
Cleaning out your residential property? Doing a little remodeling? Need a quick garbage solution for your commercial move? We're here to help, providing junk removal in Roswell, NM to customers at any scale. We'll save you a trip to the landfill or the hassle of worrying about how or where to properly dispose of your debris! Whether you've got construction debris cleanout, general garbage or oversized items that simply aren't suited for curbside pickup, we'll waste no time in making the mess disappear from your property.
Call About Rentals and Removal
If you know you're coming up against a project that's going to have a lot of debris or are currently dealing with excess mess and no way to handle it by yourself, give Desert West Enterprises call. We'll provide you with the dumpster rental or junk removal services you need. Just contact us and call 575-623-3990 for information about rates and rental terms.